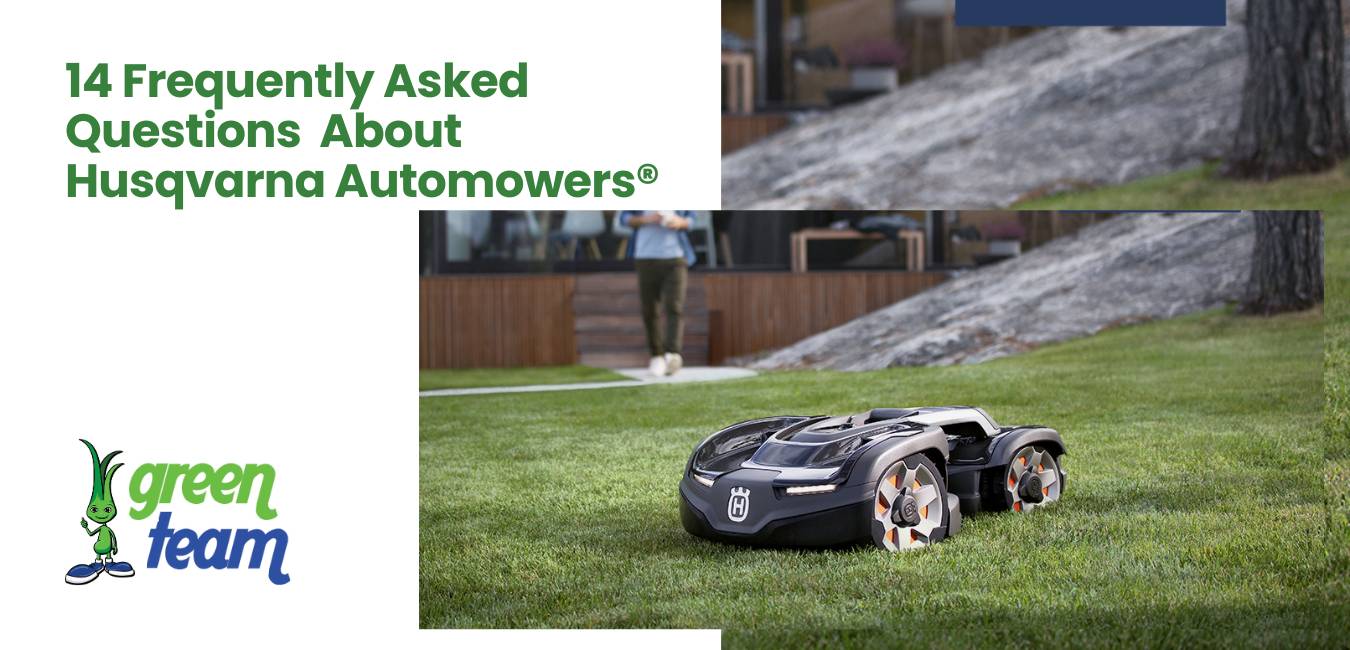 14 Frequently Asked Questions about the Husqvarna Automower
The idea of a tiny little robotic mower cutting your lawn sounds like something from a science fiction movie. Does it really work? How much do they cost? Is it basically like a Roomba for your grass?
These were all questions that we had (and many more) before becoming Authorized Husqvarna Dealers. As a company, we knew that we want to push forward operating as 'clean' as we possibly can, but still offer excellent service with an end product that looks professionally maintained. We've learned that robotic lawnmowers not only get the job done, but they leave your grass looking freshly mowed every single day.
Let's answer some of the questions you may have about this environmentally friendly, curb appeal boosting machine.
A Brief Overview of the Automower®
Considering effective robotic lawnmowers are relatively new, let's cover some basics.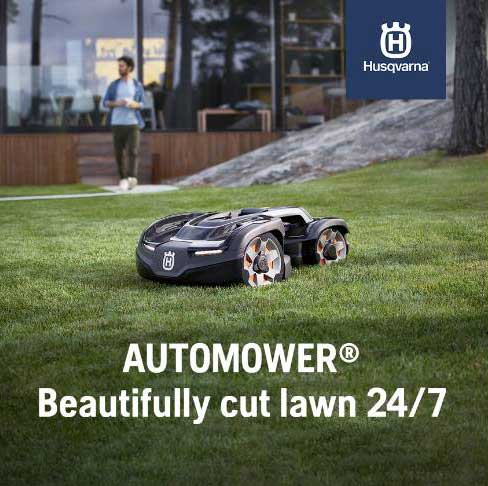 1. What are the benefits of owning an Automower®?
There are several benefits of owning an Automower®. The robotic mower cuts small trimmings from your grass every day, this is not only better for grass health, but it makes your lawn look freshly mowed 24/7. With the Automower® cutting your grass, you have more time for other projects or for relaxing! Finally, the Automower® is great for the environment, as there are zero emissions.
2. Will I still need to mow my grass?
No! You can feel free to get rid of your lawn mower for good! When your lawn is professionally cut, the grass is mowed, trimmed with a line trimmer, and edged bi-weekly. Leaves and debris are also removed from your lawn before mowing begins in the fall months. If you were having your lawn professionally cared for previously to purchasing the Automower®, we highly recommend considering one of our additional service plans. The service plans include items like trimming, edging, blowing, replacing mower blades, and more. Watch for our second installment of FAQs to learn more about our service plans and their cost.
3. Is the Automower® loud?
The Automower® is incredibly quiet. It operates at 50-60 decibels, which is quieter than an average conversation! The mower can easily cut your grass without disturbing your family or neighbors.
4. Can the Automower® hurt my kids or pets?
The mower has built-in technology to sense if something is in its way. It will slow down and steer around the object. If the mower is picked up or turned over, the safety features automatically shut off the blade. The blade itself is not on the outer edge of the mower, so paws or fingers could not effectively get under the mower while operating. However, for guaranteed safety, we recommend pausing the Automower® while young children are outside.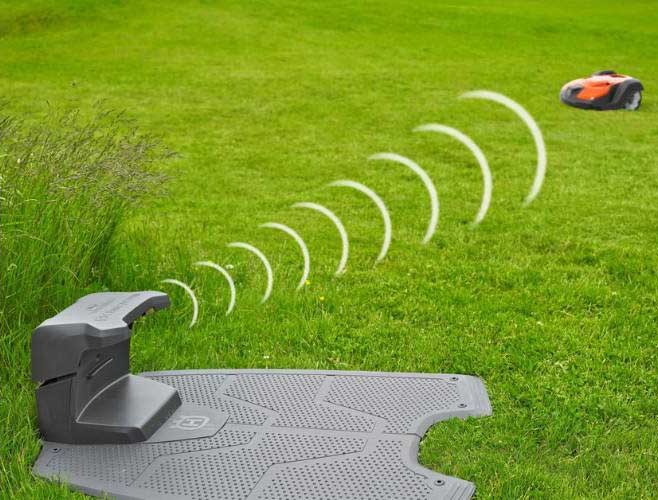 5. Do I need to be good with technology to use the Automower®?
While the Automower® has several techy-savvy capabilities, you do not need to be an expert to operate it. Once it is set up and programmed, you can leave it to do its job. The app used to operate the mower is easy to use, and we are happy to offer support when learning how to operate your new mower.
6. Can someone just come and steal my Automower®?
No, the Automower® has several theft protection systems that may be activated. Most important: Automower® cannot be used without a personal PIN code. The installation lock prevents Automower® from functioning on any other installation than your own. The time lock requests your four-digit PIN to be entered at an interval decided by yourself. The alarm requires the PIN code to be entered when Automower® is stopped – or an audio alarm will go off.
7. Can my Automower® cut grass in the front and back yard?
Yes, it can! If your backyard is fenced, there is a 'doggie door' that can be purchased and installed on your fence so your mower can go from the front to the back yard and keep your home secure. The door is activated by Bluetooth by your mower to open and shut only when it is passing through.
8. Can the Automower® operate in bad weather or on uneven grass?
The Automower® is equipped with a rain sensor and is equipped to mow in rainy and wet conditions. If it is extreme weather, we recommend bringing the mower indoors. Uneven terrain is no problem for your robotic mower, as the large wheels help it to even navigate inclines up to 45 degrees.
9. How do I start my mower?
Once the Automower® is set up through Automower® Connect it runs off the schedule of your choosing. No need to press any buttons. At any time, you can tell the mower to return to the charging station and stop cutting through the app if you don't want it in the yard.
10. What features do the Automowers® have?
Depending on the model you select, Automowers® are equipped with the following features:
Exact positioning operating system- this is satellite-based technology that allows the mower to work with accuracy and calculate the most efficient routes.
Warning Lights
Smartphone controlled-including options to connect to Amazon Alexa or Google Home
Software updates over Automower® Connect
Electric height adjustment
Weather timer
Slope adjustment
Balance control
Front bumper
Bult in theft protection
Automatic charging
Installation & Caring for Your Automower®
11. How do install my Automower®?
Installation varies greatly depending upon the mower you select. Regardless of which mower you select, we offer professional installation. However, as some models are easier to install, you as a homeowner may choose to install your mower yourself. With this option, an installation kit is included in your purchase of the mower. These models are installed similarly to installing an invisible fence for your pet. Husqvarna has installation videos to help you easily install your mower if you choose to do so that can be found here.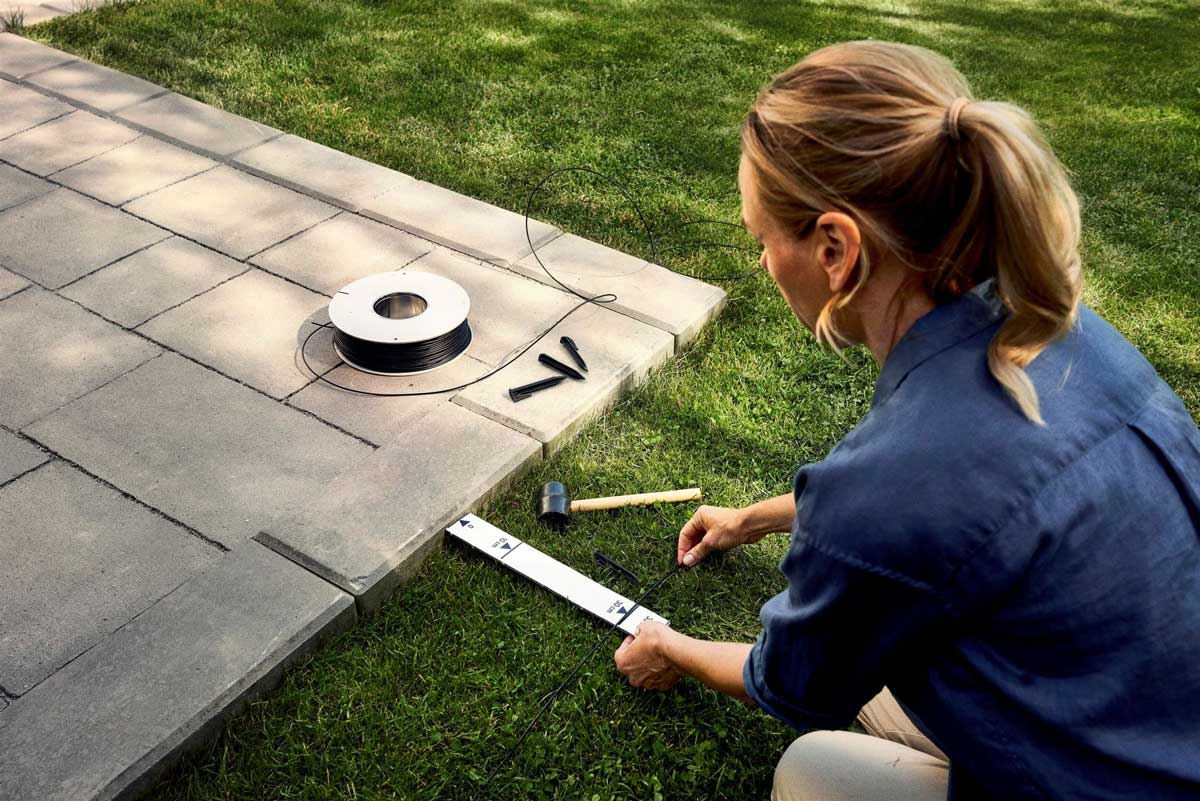 12. Do I have to have you install my Automower®?
Of the models we recommend 115H, 430XH, and 45XH can all be installed by the homeowner. For models 520H, 550H, and 550H EPOS, professional installation is required. Homeowner installation models come with an easy installation kit and the wire does not have to be buried in the ground.
13. What should I know about caring for my Automower® during the mowing season?
Like any lawn mower, your Automower® does require regular maintenance during the mowing season. First, mower blades will need to be replaced about every 2 months. As professionals, we sharpen and replace mower blades on our professional mowers regularly to ensure a clean cut. Not only does a sharp blade help your lawn look its' best, it is also good for the health of your grass. A dull blade rips or tears the grass, leaving it open for disease. Your mower will also need regular cleaning just as a traditional lawn mower does!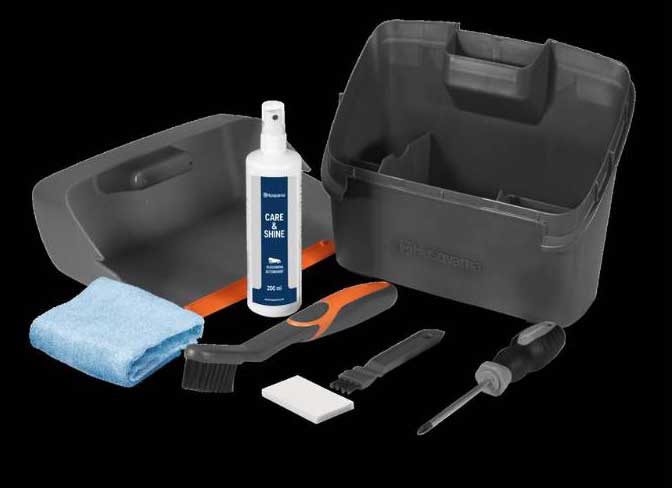 14. What do I do with my Automower® in the winter months?
During the winter, it is important to store your mower, charging station, and power supply indoors. We recommend fully charging, inspecting, and cleaning it before storing as well. The power supply needs to be unplugged and stored in an area that is frost-free. Safely store and organize the wire connectors using the provided Automower® Connect Box. Keep the mower on all of its wheels and on level ground during storing, unless you are using an Automower® Wall Hanger. This specific wall hanger can be purchased separately as an accessory.
It is not necessary to charge your mower when it is storing, just be sure that it is fully charged before you turn it off for the season.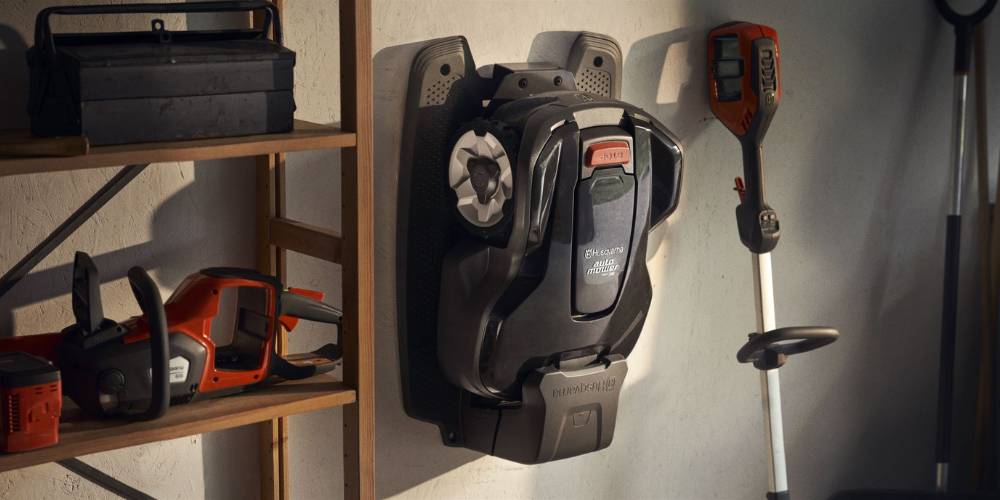 If your mower is using GeoFence, be sure to disable it if you are moving the mower out of the designated area. If your mower is being stored within the area, feel free to leave it active.
We know that winter storage and maintenance can feel overwhelming, so our service plans include this as an add-on option. Watch for our second installment of FAQs to learn more about our service plans and their cost.
Getting Started with Your Automower®
We know that your time is precious. The use of Husqvarna's robotic mower can give you back hours of time spent during the summer months mowing the grass. Not only can it save you time, the use of the Automower® can help all of us do our part in protecting the environment.
We also know you probably have many more questions. We know you want to invest your money wisely, so our next blog will feature cost of the mower, installation, and more. If you are interested in learning more about Automower®, our team is excited to speak with you today!
Ready to learn more or order a Husqvarna Automower®? Call our offices today or fill out our contact form!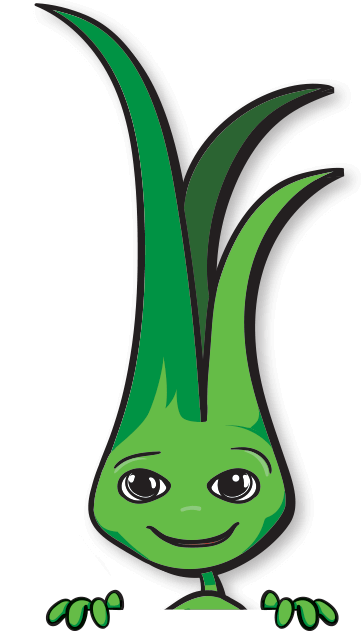 Stay in "the know"! Sign up for our free quarterly newsletter to learn tips & tricks for maintaining the perfect yard.
We take your personal information very seriously. We will not share any of the information you provide with any 3rd parties. Provided information will be used specifically to contact you in regards to your inquiry.
– 1 –
Give us a call or get started by filling out our contact form
– 2 –
Talk with one of our professionals about a plan that works best for you
– 3 –
Sit back and relax. The Green Team will come out swinging