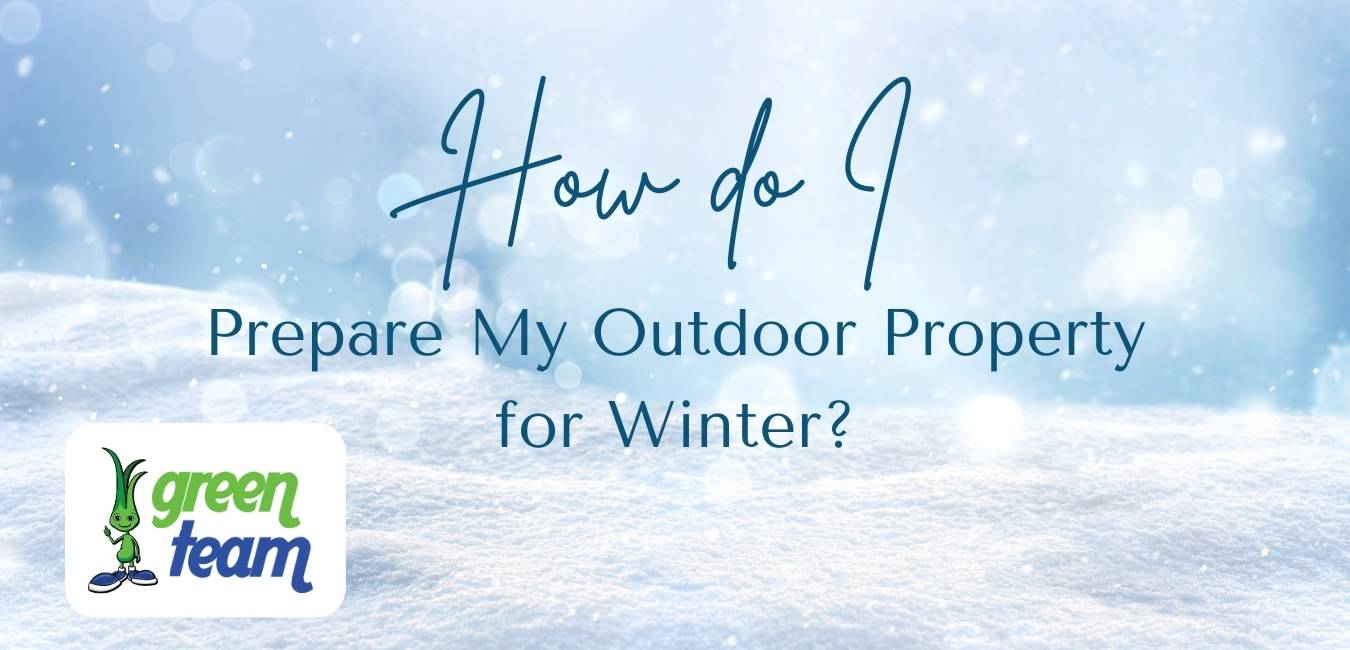 How Do I Prepare My Property for Winter?
Fall in Northern Michigan is most certainly a beautiful time of year. However, for busy homeowners, it means managing a whole lot of work. Performing several key tasks in the late Summer and early Fall months helps to set your property up for success in the Spring. Forgetting or neglecting some of these tasks can result in damage to both your turf and plantings.
Let's explore the four most important tasks to complete this fall so your yard is ready for winter!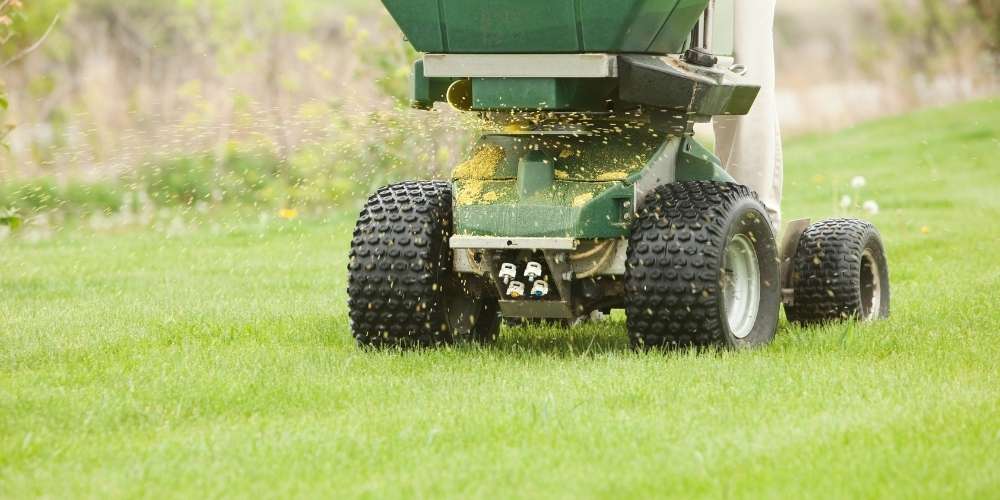 1. Don't Forget Fall Fertilization
We consider fall fertilization to be the most important application of the entire season. It helps to prepare your turf for the long-dormant season ahead. This application of fertilizer focuses on storing nutrients and encouraging strong roots. Other applications done earlier in the season encourage growth and help the beautiful green color of your grass flourish. In the fall, we want the effort to be pushed below the surface so that your grass has what it needs to survive the winter.
If you are choosing to fertilize your own turf, be sure to purchase the correct type of fertilizer. Spring, summer, and fall fertilization applications all utilize a different combination of nutrients to feed your lawn with what it needs at the right time.
2. Consider Aeration and Overseeding
Aeration and overseeding are additional landscaping tasks that can help your struggling lawn to rebound well in the Spring. Aeration, or sometimes called core aeration, is a process performed by a machine that punches cores or plugs systematically out of your grass. These cores pull out grass, built-up thatch, and compacted soil. While pulling out grass sounds alarming if your goal is for a healthier more lush lawn, it is key in providing the needed nutrients, air, and water to your struggling grass.
The cooler temperatures of the Fall months combined with the time before grass goes dormant make it the best time for your lawn to fully recover before the harsh winter.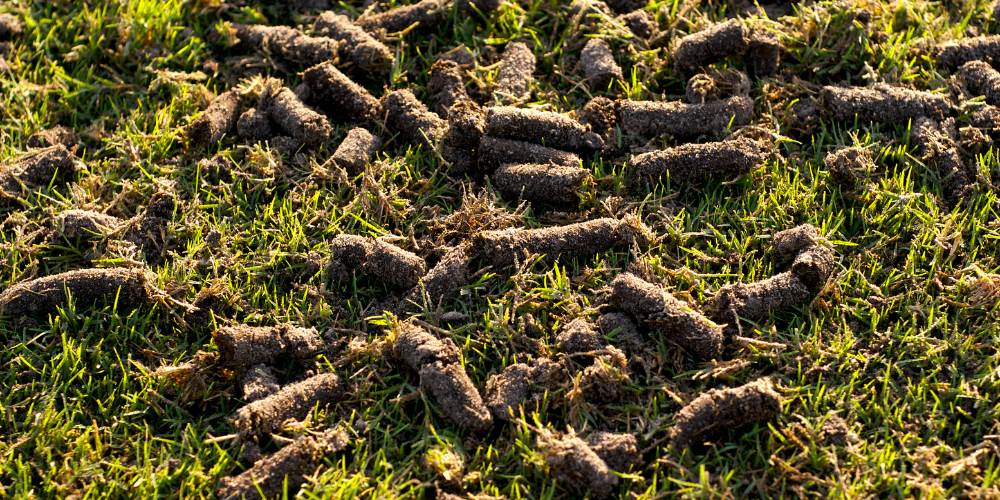 3. Do a Thorough Fall Clean-Up
This fall landscape task is the most important of the three listed here. If you choose to not effectively clean up your property before snow falls, it will significantly impact your grass and plantings in the Spring. Be sure to remove all leaves and twigs from both landscape beds and your turf. Leaving fallen leaves on your grass allows for pests and diseases to move in, destroying your grass. Weak and thin turf also allows for weeds to take over!
Most homeowners need to do at least one fall clean-up because the amount of leaves are difficult to move with non-professional equipment. Even if the first snow falls and you did not get all of your leaves up, it is still worth it to work to remove them if snow melts.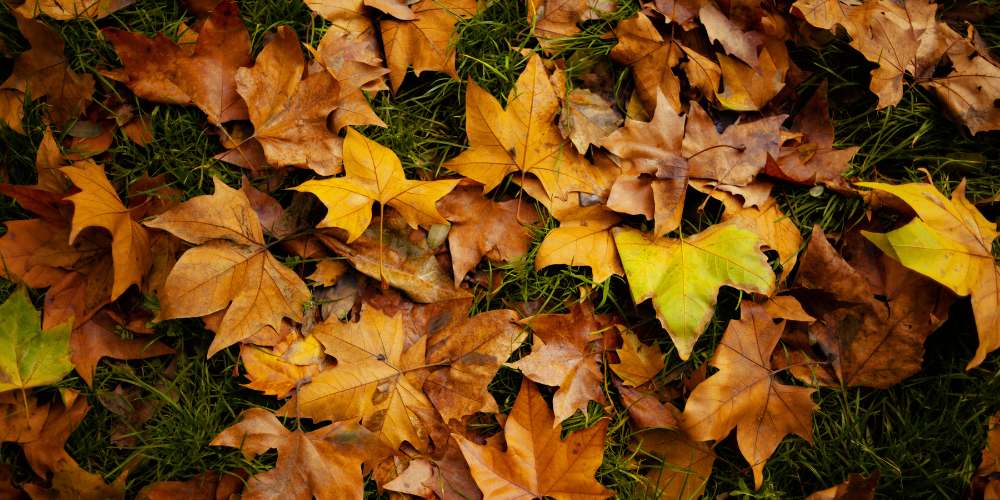 4. Mow Your Lawn
One service many people forget about is a final lawn mow before the snow falls. It can be really tricky to coordinate leaf cleanup and mowing before it begins to snow, as that can sometimes happen as early as October! A final lawn mow is crucial to the health of your landscape because long, unmowed grass makes a perfect home for pests like mice and voles. If they make their home in your lawn, you will find dead trails of grass that they burrowed into and traveled across all winter long.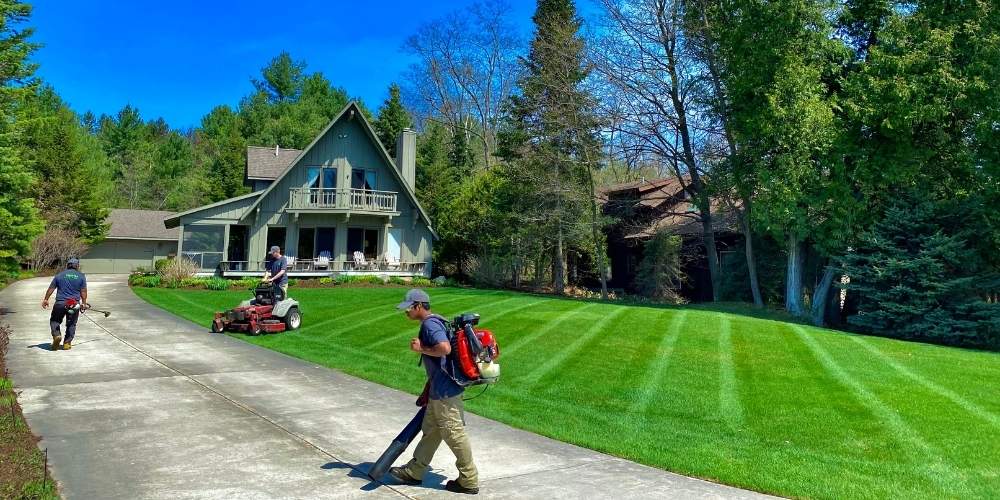 Choosing a Lawn Care Professional to Help
With school starting back up and many who spend summers only here in Northern Michigan, the Fall can be a difficult time to perform landscaping tasks on your own. While it is great to learn a new skill, purchasing or renting the equipment and materials to fertilize and aerate your lawn can get costly and selecting the right fertilizer can get confusing. Green Team partners with homeowners to apply fertilizer and aerate lawn! Our TruNorth Landscaping division offers full-service landscape maintenance packages, which include lawn mowing and seasonal clean-ups as well. For more information on all the fall services you may want to consider performing, check out this blog.
Every lawn deserves a great team. Ready to call in the Green Team to care for your lawn? Get started today by filling out our contact form!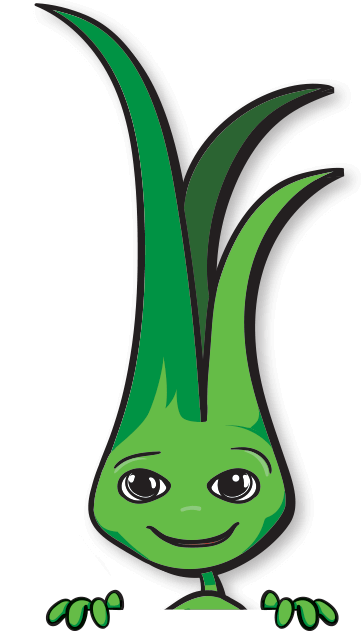 Stay in "the know"! Sign up for our free quarterly newsletter to learn tips & tricks for maintaining the perfect yard.
We take your personal information very seriously. We will not share any of the information you provide with any 3rd parties. Provided information will be used specifically to contact you in regards to your inquiry.
– 1 –
Give us a call or get started by filling out our contact form
– 2 –
Talk with one of our professionals about a plan that works best for you
– 3 –
Sit back and relax. The Green Team will come out swinging